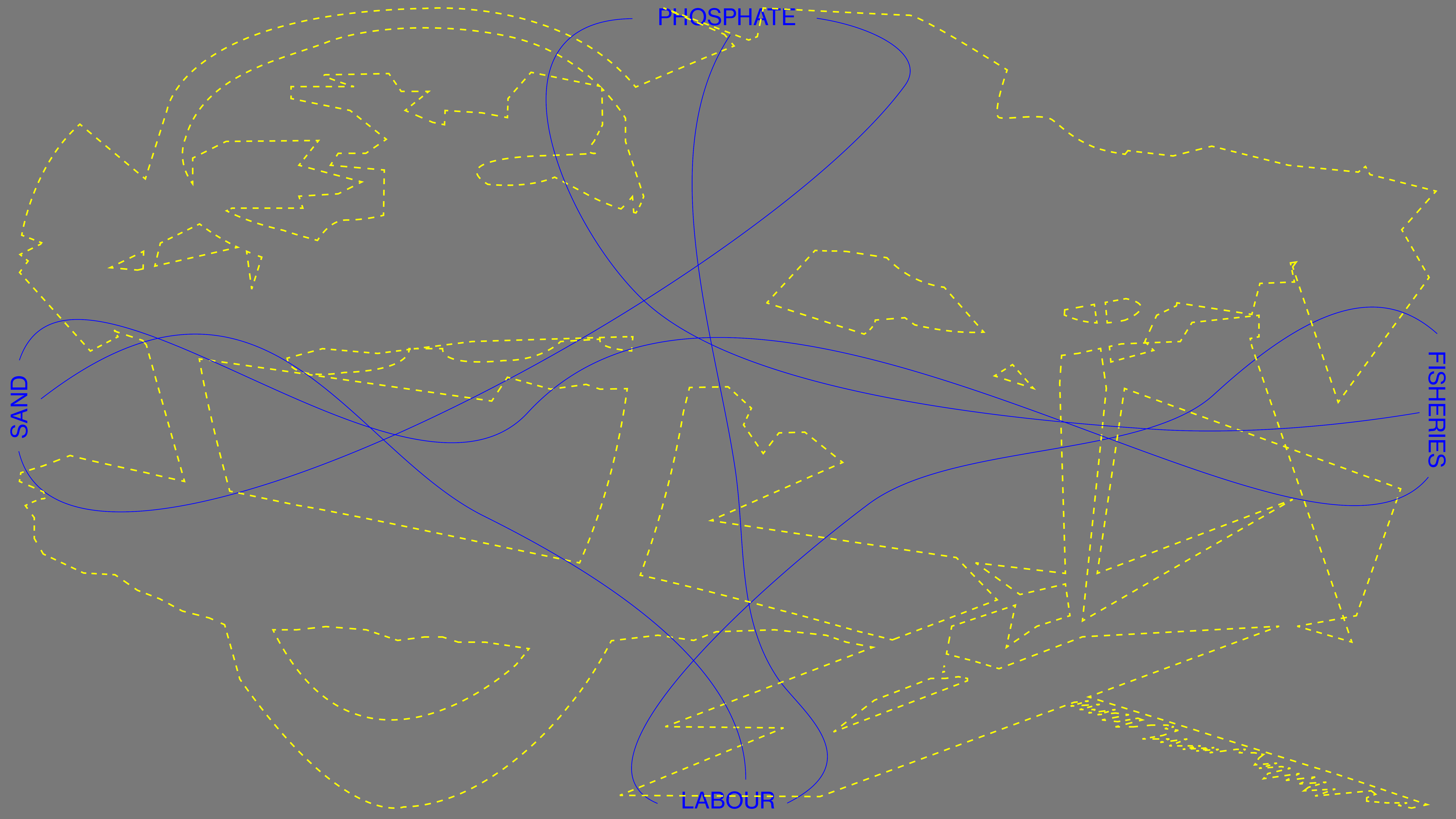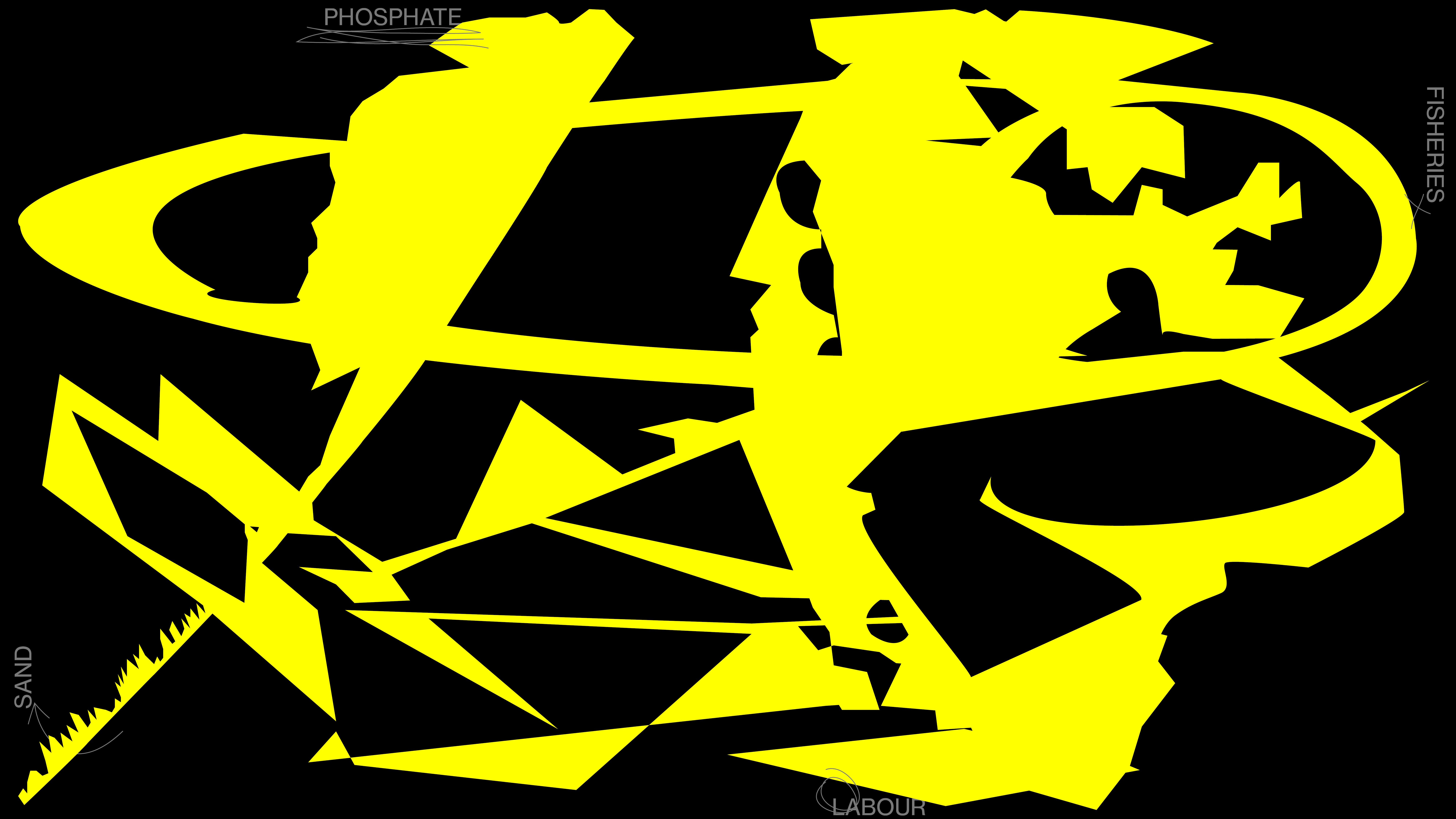 Graphic Design 2021
Sand—Fisheries—Phospate—Labour
Critical Raw Materials (CRM) is unevenly shaping international relations while perpetuating colonial legacies in the Global South. Critical Raw Materials are minerals used in environmental technologies, consumer electronics, health, steel-making, defence, space exploration, and aviation. Set of illustrated maps designed for Art Catalyst Newsletter.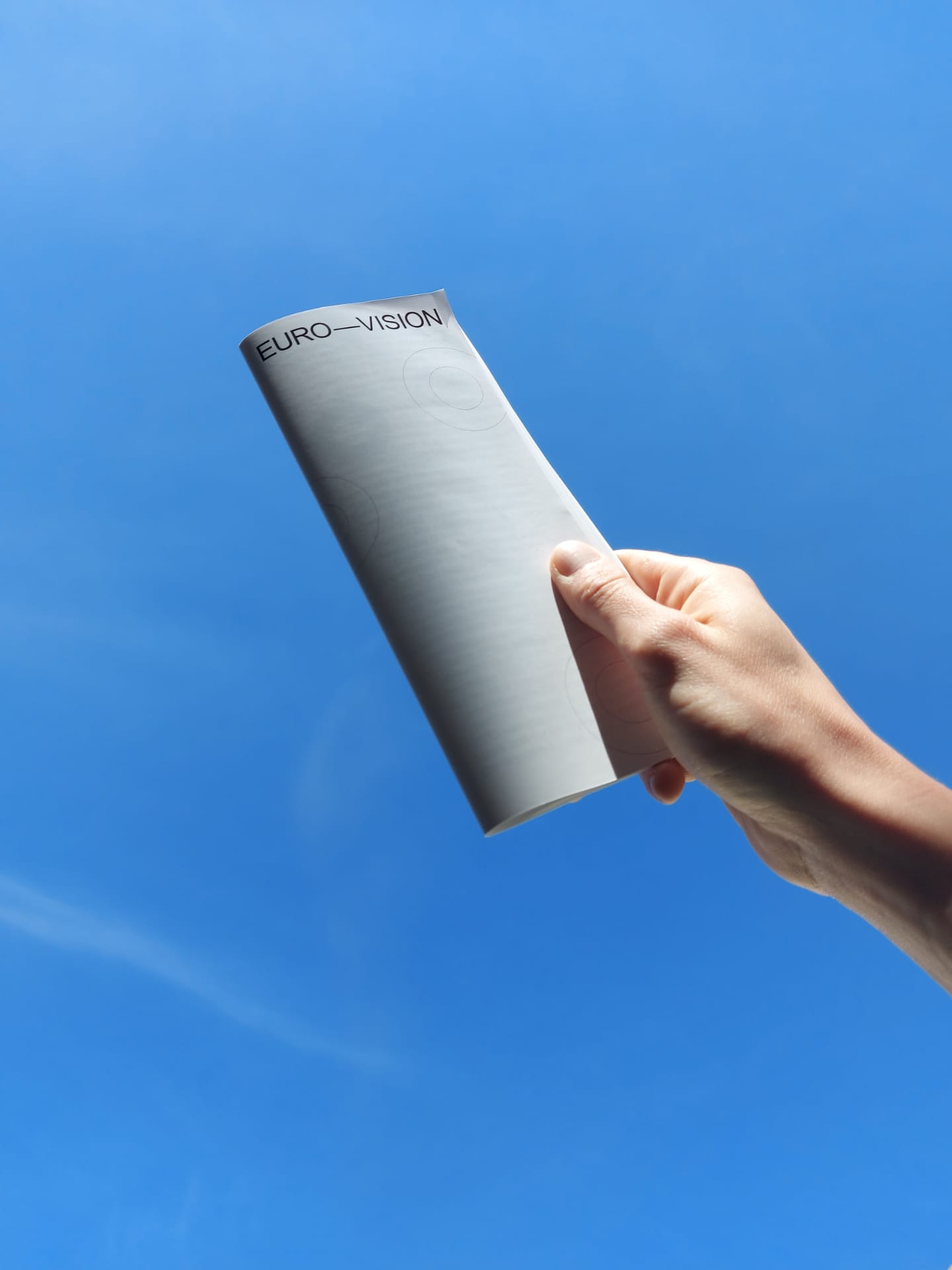 © Copyright Francisca Roseiro,
2021, All rights reserved.